Catering Ice Cream Party Ideas
Our self-powered ice cream cart provides a unique ice cream party experience for your guests. We can do single or double scoop cones, ice cream sundaes or root beer floats.
Or offer your guests an ice cream sundae bar where they can make their own sundaes.
It's a great option for kids' birthday parties and corporate parties and events.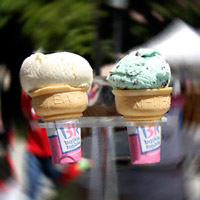 We also do fundraisers for schools, teams, or charities. We sell the ice cream to attendees and donate 20% of the proceeds to your charity.
We will be happy to work with you to make sure your event is successful!
Ice Cream Cart
Let us take care of ice cream delivery to your event or party. With our ice cream cart, the ice cream will stay cold during your party. No more melted ice cream!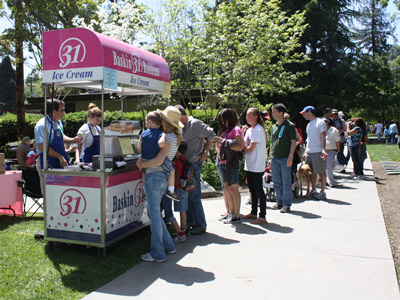 Ice Cream Party Catering Terms:
Available to entire San Francisco Bay Area including Mountain View, Los Altos, Palo Alto, Cupertino, Sunnyvale, Santa Clara, and San Jose. Ice cream parties are great for kids birthdays, corporate parties, sports teams, and school events.
Minimum: $380, which includes 1 hour of cart time, one server, and 35 single scoops. Travel costs may apply.
For longer parties: $140 second hour, $125 per hour after the second hour charge, not including food costs.
Groups of 100 or more: 18% service charge is added
Community events with groups of 400 or more: No up front costs if selling ice cream.
Tub costs: (each tub can serve approximately 52 - 4oz scoops or 82 2.5-oz scoops)
Price per tub: $70

Scoops:
Single scoop: $4.00 each
Double scoop: $7.00 each
One scoop sundae: $7.00 each
Sundae Bar Includes:
Choice of 5 Flavors of Ice Cream, your choice
Hot Fudge or Chocolate Syrup
Strawberry Topping
Whipped Cream, Almonds, Sprinkles and Cherries
Extra costs: Bananas, Caramel
Fundraisers:
Minimum of 200 people at the event and we'll donate 20% of the gross sales. More info about ice cream fundraisers
Please call (650) 940-9831 to set up your event today!
Prices subject to change.

Places we have catered:
McKelvey Park
Local Elementary Schools
Synopsys

YMCA
Mountain View Art & Wine Festival
Nokia
Stanford Bookstore

EPRI

Rambus
Barron Park
Homes
Local Middle Schools
Symantec
Cuesta Park
Microsoft
Shoup Park
NVidia
Infoblox
Ford Labs
Mountain View High School
Throughout the San Francisco Bay Area and San Jose Area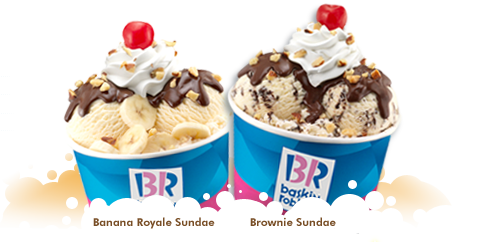 Ice Cream Party Examples
Great for kids birthday parties, adult birthday parties, sundae parties, sports events, corporate parties, corporate events, and corporate birthday parties.
How about a 50's style party with a classic ice cream build-your-own-sundae bar?
Choose the flavors you like such as cookies and cream (oreo), chocolate, vanilla, strawberry, mint chip, rocky road, and many more.